Windsor Extended Learning Lab Summer Programs
WELL Summer Camp for 2022 Is Closed
Windsor Extended Learning Lab (WELL) is proud to offer summer camps for current TK through 4th grade students from June 13 to July 29, 2022. Camps will run from 8 a.m. to 5 p.m. at the Mattie Washburn Elementary Campus. Breakfast and lunch will be provided, families are responsible for sending snack and water bottles. WELL summer programs are available for current Windsor Unified School District students only. Students entering TK in the fall of 2022 are not eligible for summer 2022 programs.
If you still need summer camps please check out the offerings from the Boys & Girls Club, below.
Summer programs are also available through the Boys & Girls Club, which serves 1st grade through 8th grade students. Learn more about their offerings here.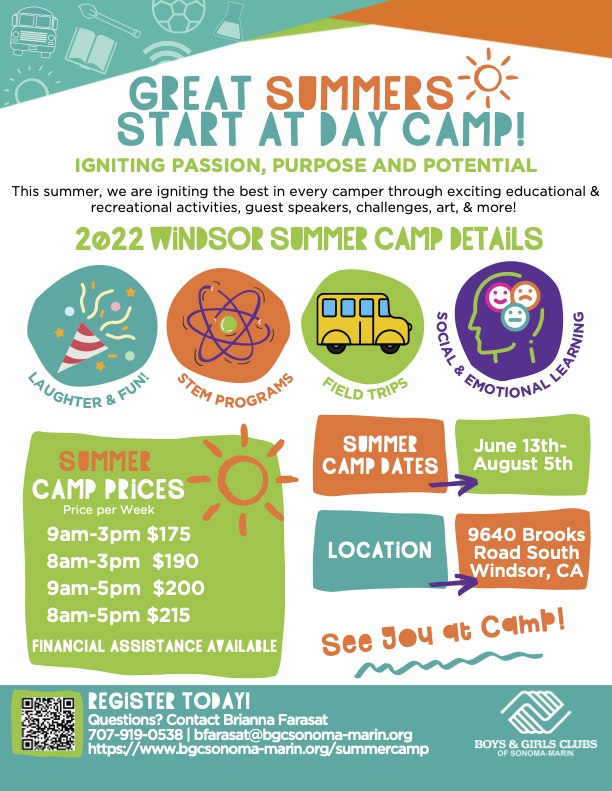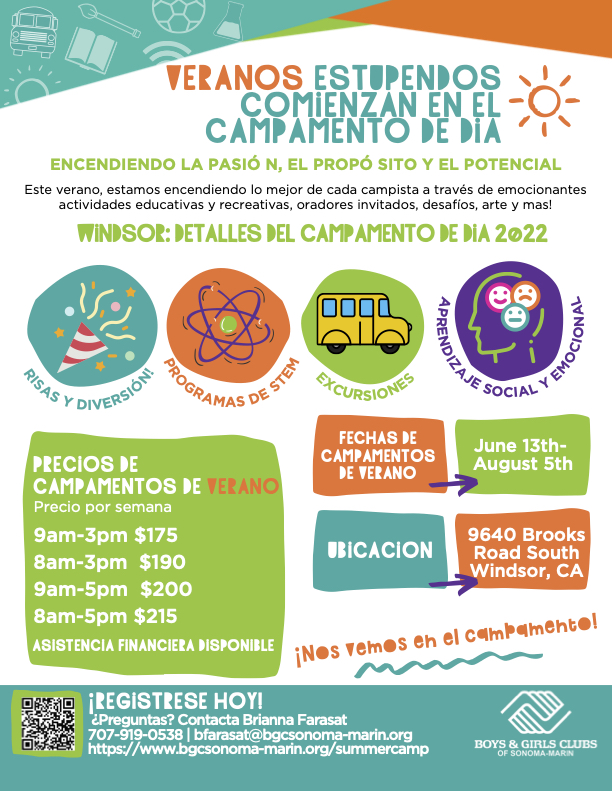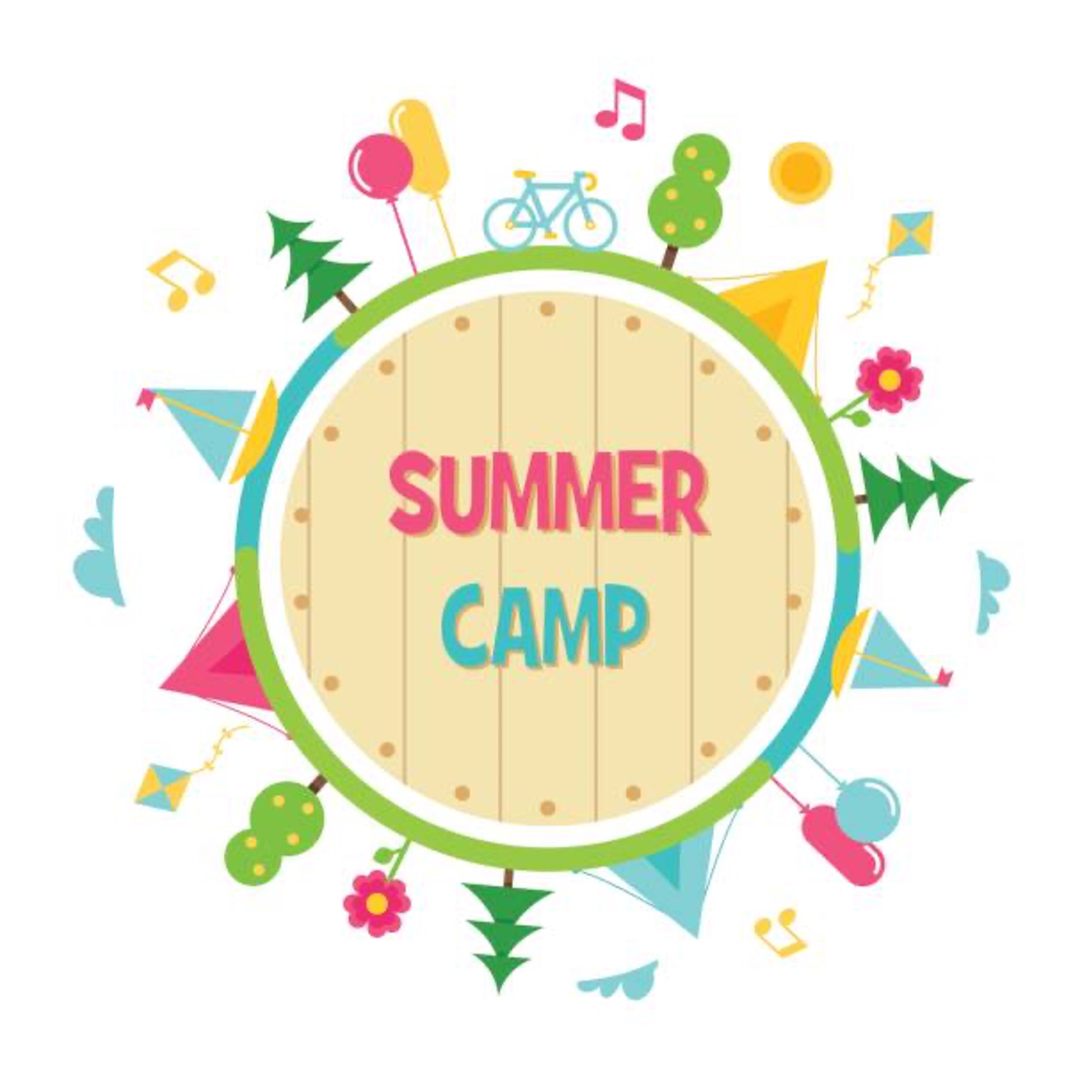 Windsor Extended Learning Lab Summer Camp
Weekly Themes
Art Camp: June 13 - 17.
Disney Camp: June 21-24 (no camp Monday due to Juneteenth)
Jr. Mad Scientist Camp: June 27 -July 1
Outer Space Camp: July 5-July 8 (No camp Monday due to 4th of July)
Camp Safari: July 11-July 15
Lego Camp: July 18-July 22
Ocean Camp: July 25-July 29

See our current fee schedule here.
(Please note we are unable to offer financial assistance for our summer program. We will continue to accept 4Cs and River-to-Coast Vouchers.)
See our calendar of WELL program days here.
Note: We will be using your Aeries information for summer camp registration and communication so please make sure your information is up-to-date.
Need more info? Contact Jessica Borland, Coordinator of Child Development Services, 707-837-7700 ext. 5117, jborland@wusd.org