Message from WMS: Attendance Make Up Day, February 23rd from 8:30 - 12:30. 5th - 8th grade welcome. Making up an absence provides $60 in funding to our schools! More info at:
http://bit.ly/steamsaturday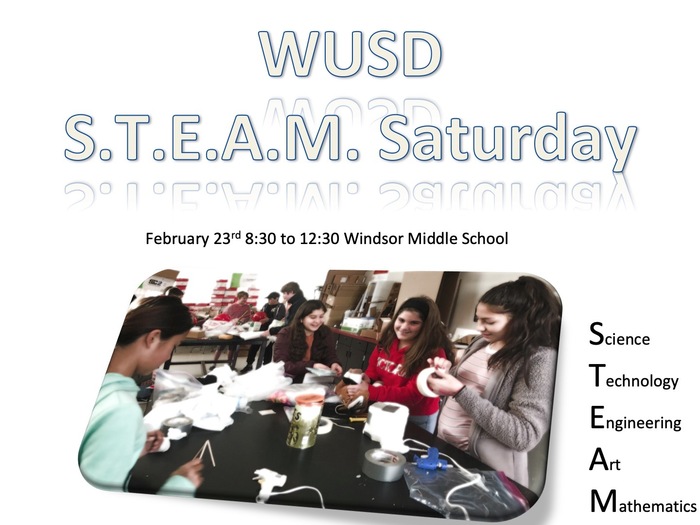 WMS just completed our monthly emergency drill.

WMS: We had 80 students attend Saturday School recovering almost $5000 in attendance revenue! The last one for the year will be on February 23rd.

WMS: 46 students have confirmed that they are attending Saturday School! That's $2760 back to our schools in made up attendance. It's not too late to come. We will have permission slips at the door. It's from 9-12.

Our guidance counselor has been passing out elective forms for 2019-2020. We will be scheduling a parent information night in early February to go over the double elective process for next year as well as the elective descriptions.


Permission slips for our Engineering Saturday are going out today.

Wednesday, January 23rd, will be a B - Day schedule.