Boys' Golf Information Meeting Monday, January 10th 11:40am in Room K114 All players interested in playing golf this year come check in with Coach Stadum Tryouts are February 7th Complete your Athletic Clearance now >>> windsorhsathletics.weebly.com/sport-clearance.html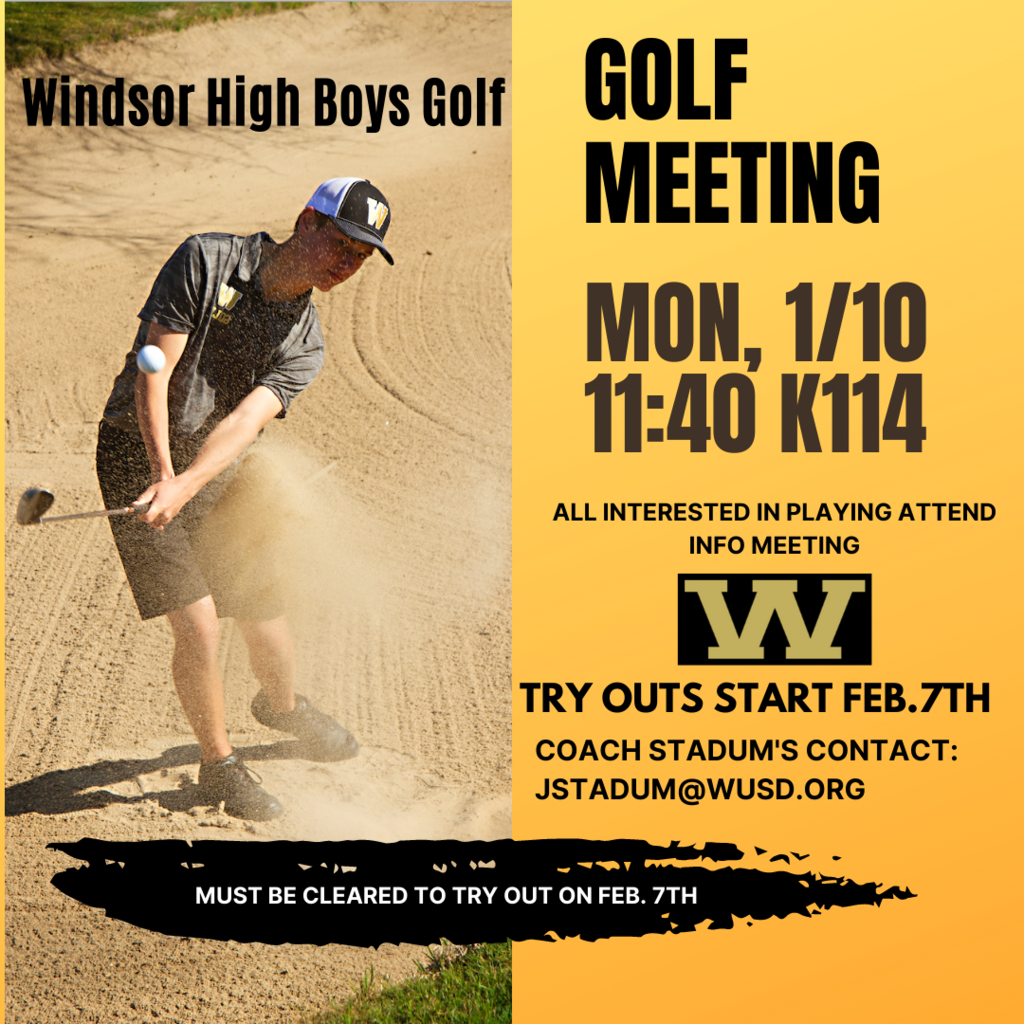 Good morning Students and Families, The weather forecast for today is not worse than last night, so we are moving forward with the dance!! It will however be rainy - come prepared! Go to dinner and take photos in Homecoming outfits, but consider changing into warmer, more comfortable clothes for dancing in the rain! The field and dance floor will be wet, sturdy shoes are necessary. Consider making garbage bag ponchos, just a suggestion! Weather.com predicts 71% chance of rain at 8:00 pm. If you have a 10x20 or larger canopy to donate, please email Amy Whiteley to discuss a morning set up:
awhiteley@wusd.org
If you have a 10x10 or a 10x12, please bring it between 4:30 and 5:00 to set up and then return at 10:00 pm to take it down and clean up. Thank you for all of your help and support to make this happen for our students!

Última llamada Lady Jags! ¿Aún necesitas un vestido HOCO? ¡Ven y consigue uno GRATIS! Tantos hermosos vestidos donados. Un vestido gratis por persona en Trace y Jess 9061 Windsor Road en Town Green. ¡Las compras comienzan de 11 a. A 6 p.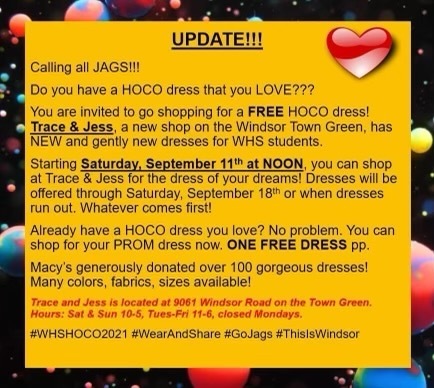 Last call Lady Jags! Still need a HOCO dress? Come get one for FREE! So many beautiful donated dresses. One free dress per person at Trace and Jess 9061 Windsor Road on the Town Green. Shopping starts at 11am-6pm Friday then go to our Homecoming Football Game at 7!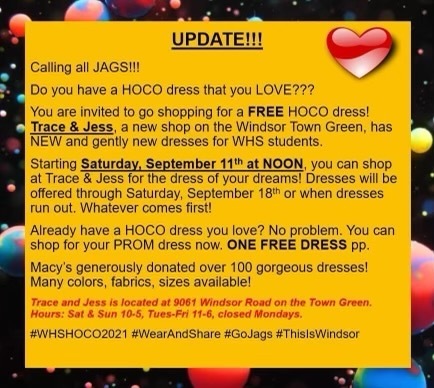 Free Homecoming dresses! Starts at noon, come shop!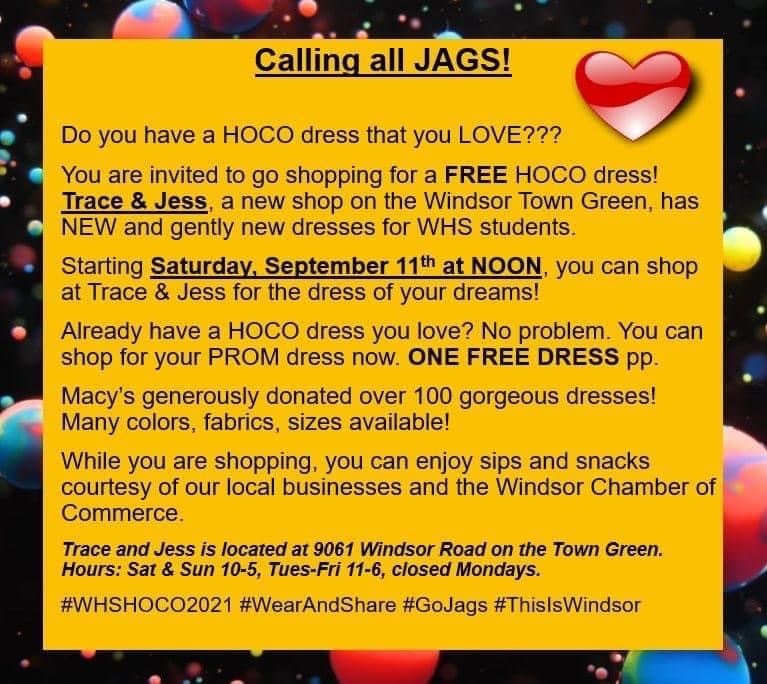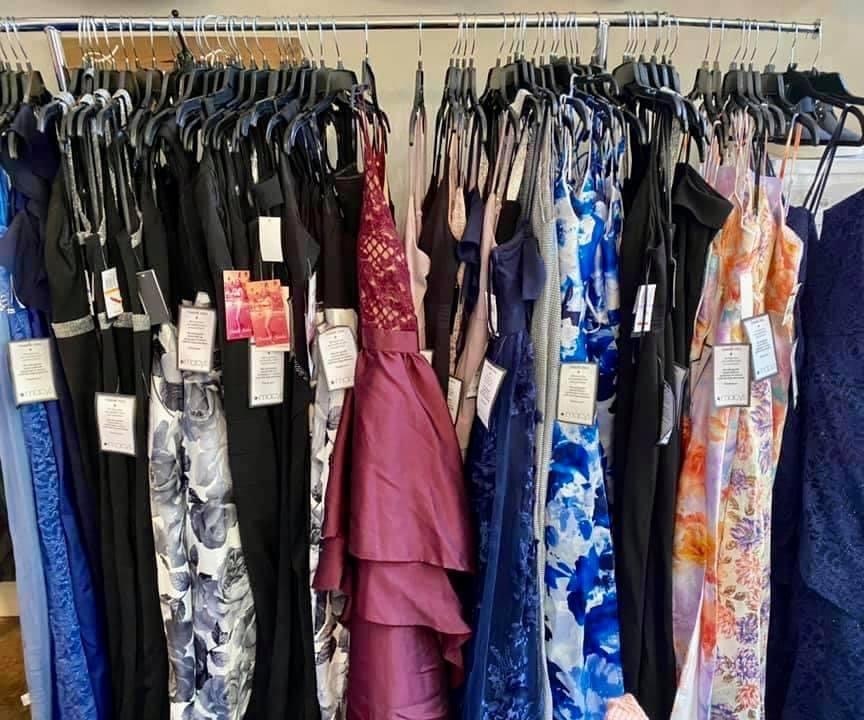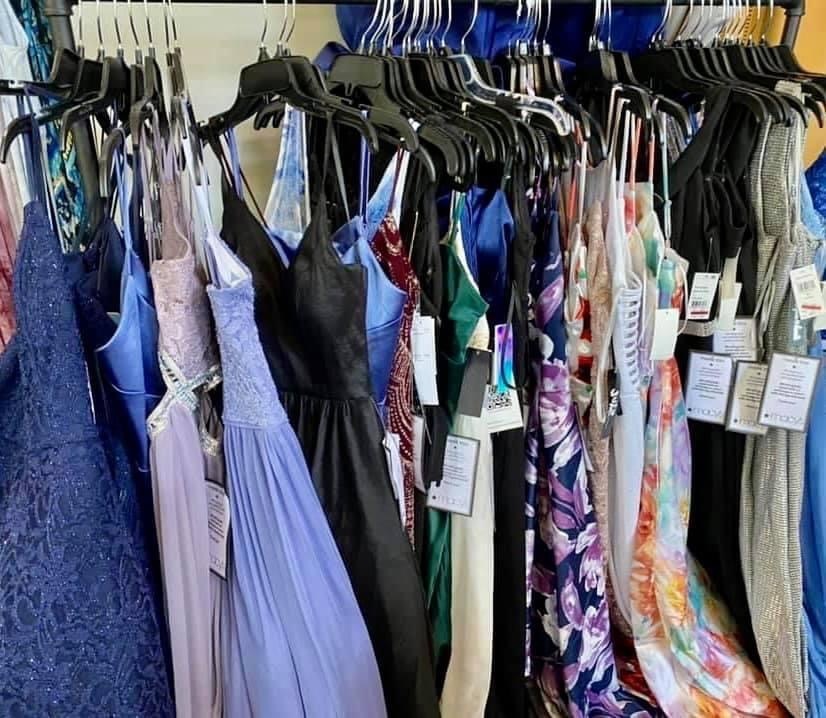 In observance of Juneteenth National Independence Day WHS Office will be closed tomorrow, Friday, June 18th. We will re-open on Monday, June 21st at 9:30am. Have a wonderful weekend!
WHS Summer Office Hours 9:30am ~ 2:30pm WHS Office will be closed July 5-16 and will reopen on July 19th at 9:30am.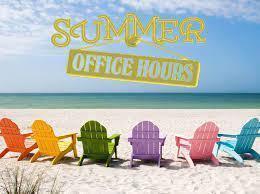 WHS HYBRID SCHEDULE INFORMATION MEETING TODAY 4/1 @ 4:30PM A short presentation from our Superintendent and our Interim Principal. We will follow those videos with a review the new class bell schedule, protocols for on-campus students, and have time for your questions. Please check your email for meeting information and Zoom link. This Zoom meeting will be recorded and available for later access for WHS families unable to join us, and those who log in after we reach our 300 person Zoom limit.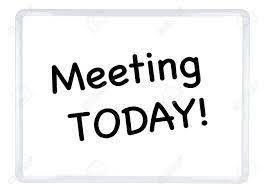 WHS SPRING BREAK 3/22-3/30 SCHOOL RESUMES 3/31! WHS Spring Break March 22nd - March 26th Unused Emergency Weather Days March 29th & 30th. School Resumes on March 31st Have a wonderful Spring Break!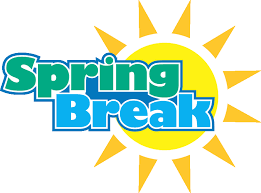 Hello Windsor High School Families and Students, Windsor High Administration is reminding you that Thursday, March 18th, and Friday, March 19th, are asynchronous instruction for our students. These are still considered school days. All students should check their Google Classroom for directions and assignments from their teachers. Students will not have the regularly scheduled class Live Zoom on these dates. Students should follow the instruction given by their teachers. Please continue to email and communicate as needed and allow for flexibility to receive a response because staff will be in training meetings for a portion of these two days. Thank you.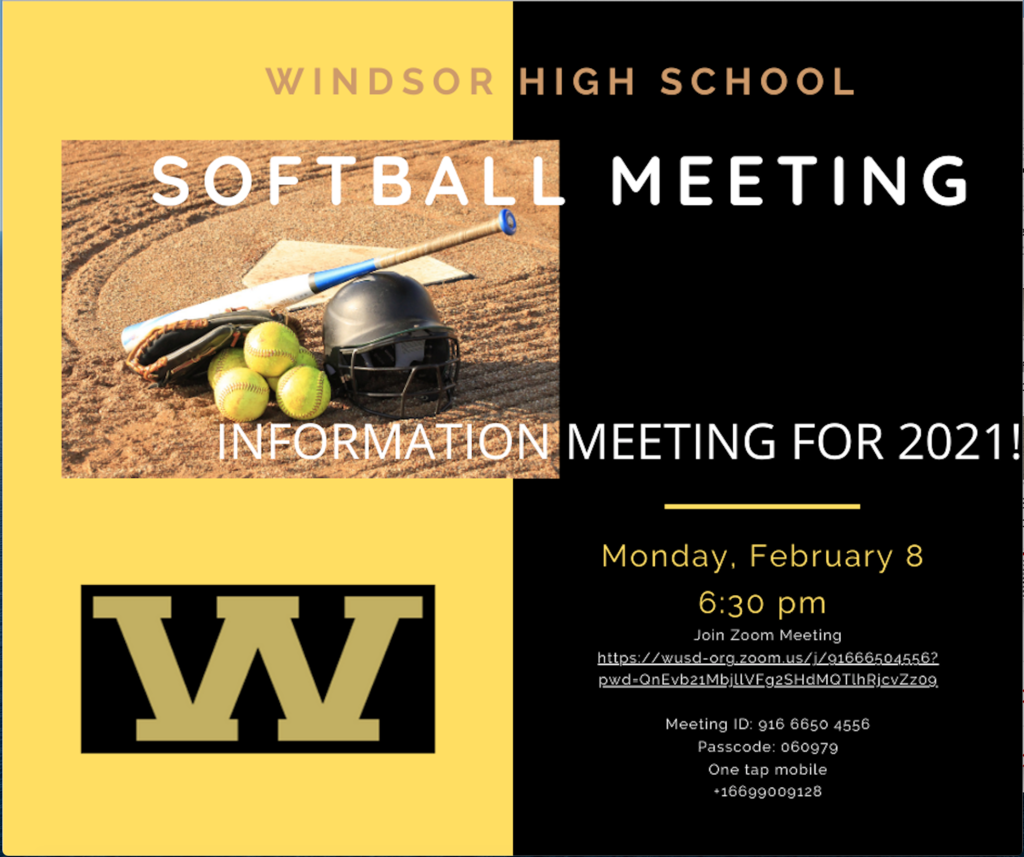 Exciting News!!! We are Back playing Sports! Starting with Golf, Tennis and Cross Country...there's more: PICTURE DAY for ALL student-athletes and CLUBS have time slots for either February 10 or February 17th! Go to
http://windsorhsathletics.weebly.com/
for more info!!!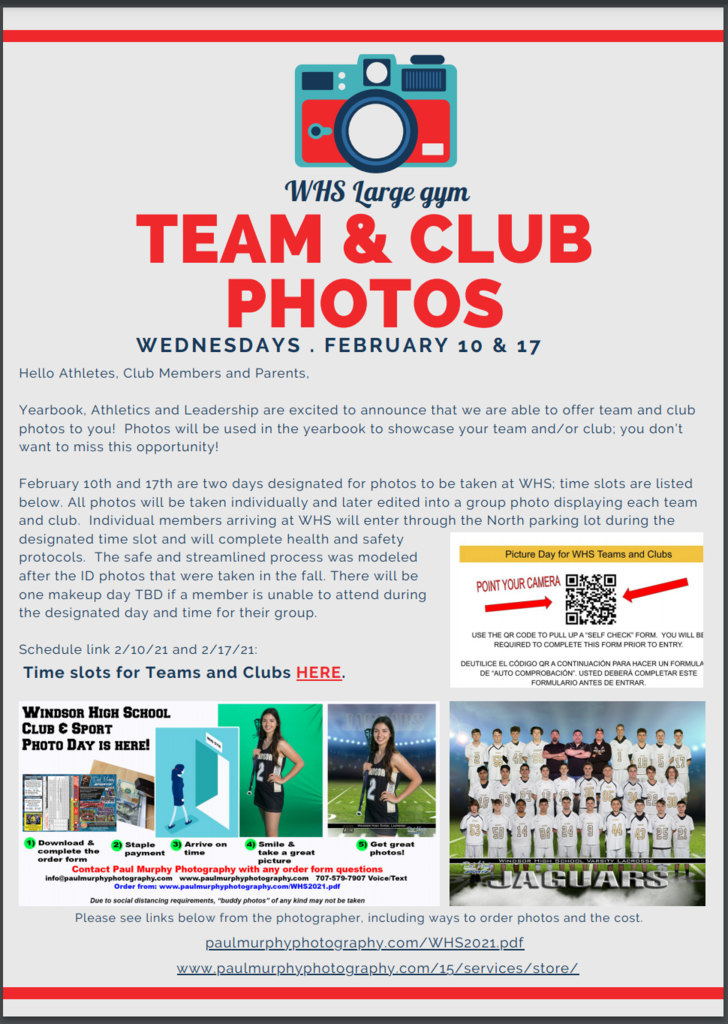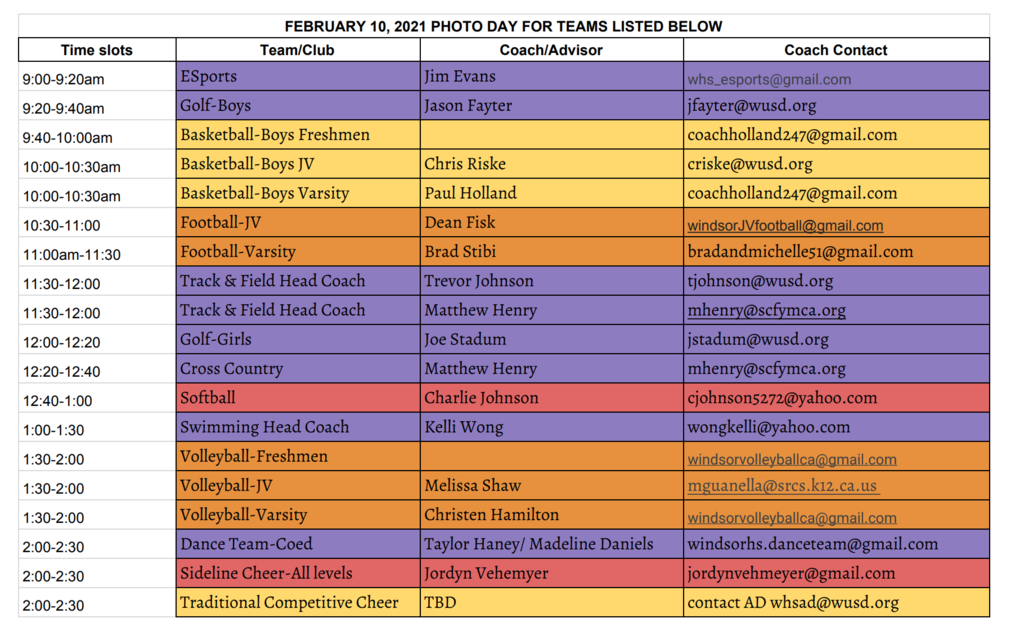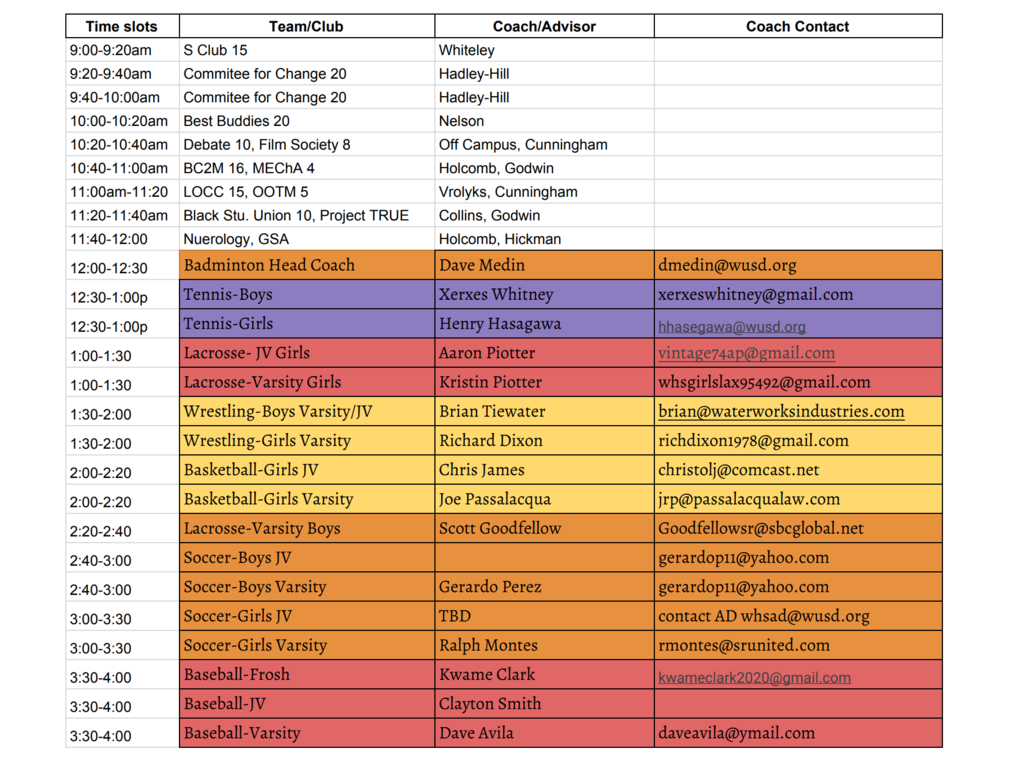 With so much uncertainty our teams who normally are playing games, readying themselves for playoffs at this time still have hope and goals that have costs. If you can give even a little, please do it now. Thank you for your Jaguar support. *Decisions regarding Fall Sports scheduled by CIF to begin December 7th still TBD while we remain in purple tier.
https://twitter.com/windsorjaguarf1/status/1325686330513219585?s=21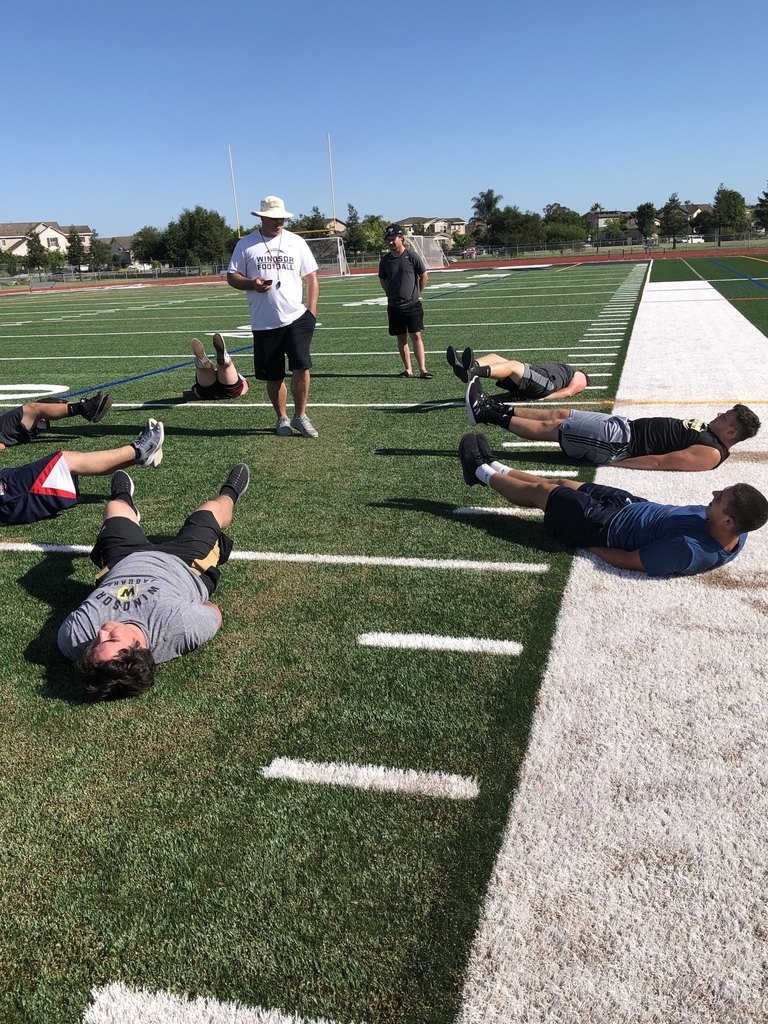 Reminder - WHS Office Closed & No School on Friday, October 16th. It's a Professional Development Day for teachers. Enjoy your day off!

Junior and Senior Student-Athletes Alert! NCAA Eligibility Center is hosting a Webinar on November 7th at 2pm. Follow this link to register and get more information.
https://tinyurl.com/yy4keplj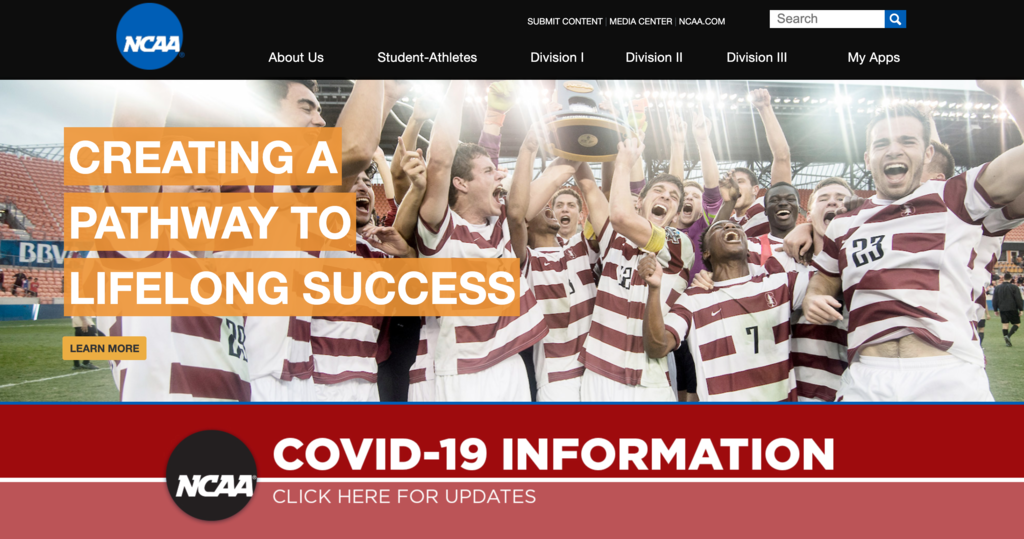 The last date for a student to drop a class will be October 15, 2020. La última fecha para que un estudiante deje una clase será el 15 de octubre de 2020. Dr. Lamar Collins, WHS Principal