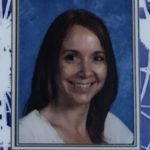 Victoria Long 707-837-8528 (Ext. 7156)
The Fall of 2019 starts North County Consortium's 13th year of serving preschool children with special needs in the Helping Hands Preschool Programs and our 11th year for grades Kindergarten to age 22 in the Bridges Community-Based School.
North County Consortium is comprised of six districts: Alexander Valley, Cloverdale, Geyserville, Healdsburg, West Side Union, and Windsor. Windsor Unified School District is the lead education agency (LEA) in the consortium, and takes responsibility for the Helping Hands Preschool programs and the Bridges Community-Based Instruction. The students and their families benefit from the dedicated, competent, caring and highly trained staff that make up the core of what our program offers.
Students in the NCC programs receive support from outside agencies such as North Bay Regional Center, Sonoma County Office of Education, Head Start, Redwood Pediatric Therapy Associates, California local businesses such as Round Table Pizza, and local service clubs such as Windsor Rotary.