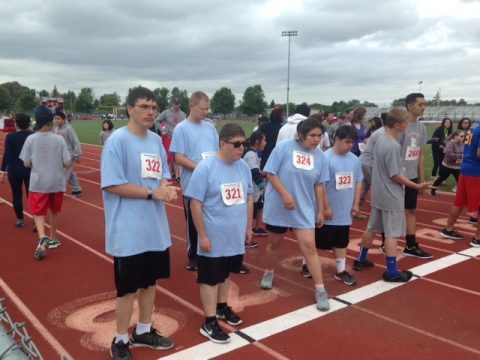 ABOUT NORTH COUNTY CONSORTIUM
The North County Consortium consists of six school districts: Alexander Valley Union, Cloverdale Union, Geyserville Unified, Healdsburg Unified, West Side Union and Windsor Unified School District. The consortium offers a variety of learning experiences and classes for preschool students to students aged 22 who have special education needs. Windsor is the lead educational agency in the consortium and takes responsibility for the programs.
It is the goal of the districts in the North County Consortium that all the pupils with exceptional needs receive appropriate special education programs which meet requirements of Sonoma County Special Education Local Plan Area (SELPA). The North County Consortium offers special day classes and preschool speech and language services designed to meet students' individual needs based on their Individualized Education Plan (IEP).
Referrals to the North County Consortium's Helping Hands Preschool and the Bridges Community Based School are initiated by local school districts, parents, the North Bay Regional Center, Early Institute and other agencies. Parents seeking access to these services or want more information should contact the North County Consortium office at (707) 837-7733.
NORTH COUNTY CONSORTIUM TRANSPORTATION
The Transportation Office in Windsor Unified School District has expanded services to provide transportation to students served in North County Consortium (NCC) and Sonoma County Office of Education special education programs. The North County Consortium School Districts include:
Windsor Unified School District

Healdsburg Unified School District

Cloverdale Unified School District

Geyserville Unified School District

West Side Union School District

Alexander Valley Elementary School District
To contact the transportation department about NCC special education transportation you may call 837-8531. You may also download NCC Handbook and Transportation Emergency Information forms using the links in the left column.