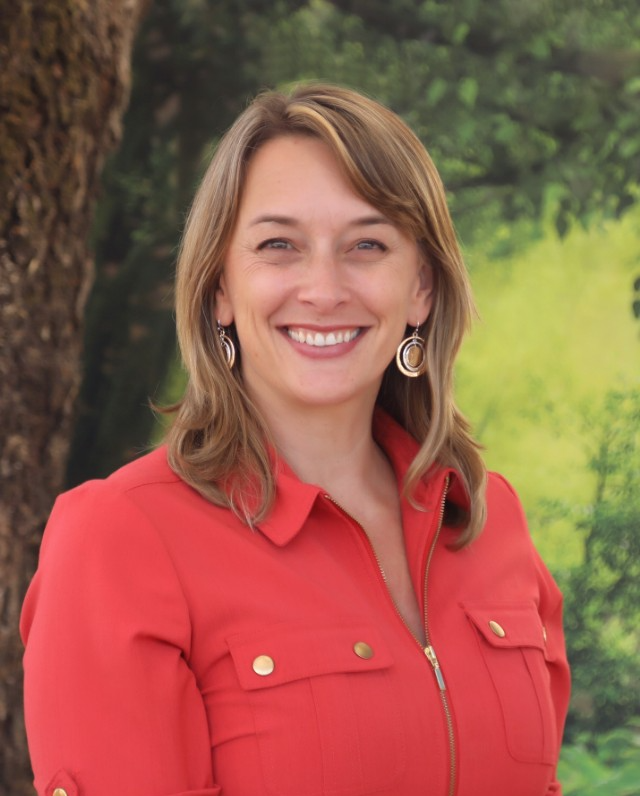 Sharon Ferrer, Principal
Welcome to Cali Calmécac Language Academy, a thriving Two-Way Dual Immersion Bilingual Charter School where students have the opportunity to immerse themselves in a multicultural, bilingual environment which truly prepares them to become global citizens. Apart from our unique bilingual academic program, our school boasts a micro-community of open minds and open hearts. Being able to communicate with people from different cultures on a regular basis is at the heart of our program and empowers our youth while showing them how rich life can be.
Since our school is a school of choice, our teachers, staff, parents and students have a true desire to be here, are dedicated to our vision and mission and contribute fully to our community inside and outside of the school walls. I have worked in some incredible places, but I've never had the privilege to work with staff as dedicated, passionate and talented as the Cali staff. Cali Calmécac Language Academy is an inclusive, joyful, positive school which focuses on academic rigor, cultural richness, and social/emotional wellness. I feel honored to be a part of this amazing school community. Come and join us!
About me:
I have worked in education for my entire 20-year plus career, beginning as a math and science Teacher in Spain at the American School of Madrid. Following that I have worked in a variety of school settings as a teacher and as a school counselor. Before becoming Principal at Cali Calmécac Language Academy in 2018, I served the school as their bilingual Guidance Counselor and Assistant Principal.
My extensive background in school counseling greatly informs my work as a principal. I focus on the social and emotional growth of each child and have the ability to counsel them through challenges that may arise during their years with us. I especially love working within the K-8 setting where I feel I can make a tremendous difference as I work with the students over a span of 9 years, and through many different life stages.
Before working for Cali Calmécac Language Academy I was a parent at the school, allowing me to have a unique understanding of the parent perspective as well. One of the main reasons my family moved to Windsor was to be a part of this incredible school. Being bilingual has enriched our lives so much, and I believe it is one of the greatest gifts we can give our children.
~ Sharon Ferrer, Principal