EDIT MAIN
Cali Calmécac PTA
WHO IS THE PTA?
We are you: The parents, families and teachers of our Cali students. We encourage parents to be actively involved in their children's education and strive to help them feel welcome on our campus and informed about what is happening at school.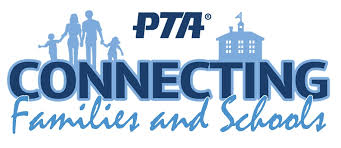 PTA members come together to set goals, approve programs and organize fundraising activities. Members decide how Cali PTA will benefit the students by voting at PTA meetings— a majority wins! We always need more input and there are many opportunities to volunteer at Cali through the PTA. All volunteering and attendance at meetings count toward the 12 hour family volunteer requirement.
Cali PTA Board, 2018/2019 school year
*President: Amy Jayaswal president@calipta.org
*Vice President: Terry Oden
*Secretary: Cheryl Wallace
*Treasurer: Alena Becnel
*Auditor: Andy Pecharich
*Historian: Sonya Matias
Parliamentarian: Kelly Olson
Membership Chair: Susie Alcantar
Membership Assistant: Hector Matias
Outreach Chair: Santos Molina
Programs Chair: Latifeh Addiego
Fundraising Chair: Sarah Shields
Hospitality: Kellie Gillingham
Teacher Liaison: Joel Smith
Move-a-thon Chair: Desiree Rodriguez
Volunteer Coordinator: Liz Lockett
Communications Coordinator: Damaris García
*Elected positions
WHAT DOES PTA DO?
Our Parent/Teacher Association is actively involved in supporting the students and classrooms at CCLA.
Cali PTA Accomplishments 2017-2018
Cali PTA Accomplishments 2016-2017
WHEN DO WE MEET? WHERE?
We meet the first Friday of each month at 8:45 AM in the Multi-Purpose Room. Ocasionally there are evening meetings as well. Non-members are welcome to attend our meetings but only members can vote. Babysitting and translation are provided.
2018/19 ASSOCIATION MEETINGS - All are welcome! Members may vote.
September 7
October 5
Evening meeting - November 7, 6:30pm "Cali Online Learning Tools"
December 7
No January meeting
February 1
Evening meeting - March 5, 6:30pm "Parenting in the Era of Marijuana Legalization"
April 5
May 3
HOW TO GET INVOLVED?
Please join us! Membership costs $5.00 per year. Even if you can't attend regular meetings, your support and input is important.
Membership registration has begun for the 2017/2018 school year. Membership is tax deductible. Fill out the PTA membership envelope and return to your teacher or to the volunteer room (#43).
MOVE-A-THON?
Save-the-date: Saturday, September 22, 2018, 2PM - 5PM
The Move-a-thon is the PTA's major school-wide fundraiser that earns thousands of dollars for our school while promoting healthy lifestyle habits for families. Students raise money by collecting financial pledges, then come to the Move-a-thon with their families and participate in fun fitness activities. All Cali families are encouraged to make a donation to support programs that will benefit our students. No donation is too small! This year's theme is "Superheroes".
Move-a-thon Sponsors Needed
We encourage Cali families with a business to become a sponsor (there are several different levels). This is a great opportunity for any size business to reach out to the 650+ students and their families who attend this event. If you are interested in being a sponsor, or have connections with a business that may want to sponsor, please email: moveathon@calipta.org.
Other Ways to Donate to Cali PTA -