Cali: We need your help! Two volunteer opportunities: Spring Festival at LBC and Staff Appreciation lunch. ¡Necesitamos ayudantes! Dos oportunidades de hacer voluntariado: Festival de primavera en LBC y almuerzo de aprecio.
https://signup.com/go/UVQwYC

Cali: Please support our garden/nutrition program by buying starter plants in the Keyhole Garden (next to staff parking lot). Venta de plantas en el jardín de Cali (al lado del estacionamiento para empleados). El dinero apoyará a las clases de nutrición. Mañana, 4 MAY 10:30-12pm.


Cali PTA: 1. Todavía puede entregar una donación para apoyar a las clases de enriquecimiento
http://bit.ly/2IWNAaX
2. Este viernes será una junta de PTA, 8:45am, multiusos. ¡Todos están invitados! 3. ¿Quisiera usted ser un negocio patrocinador del Move-a-thon?
https://5il.co/7e98

Cali: Take a look at our May newsletter!
https://5il.co/7iz0
We need volunteers tomorrow, 8:30am, room 43, to help with the paper version. Eché un vistazo al noticiero de mayo!
https://5il.co/7iz0
Necesitamos ayuda con engrapar volantes al noticiero mañana, 8:30am, salón 43.

Cali: Here is the WUSD Calendar for next school year. Aquí verá el calendario de WUSD para el próximo año escolar.
https://5il.co/7col

Cali: Join us for four short plays written and performed by Cali students! Thurs-Fri, April 18 & 19, 6pm, Cali gym. ¡Acompáñenos para cuatro obras cortas escritas e interpretadas por alumnos de Cali! Jueves y viernes,18 y 19 de abril, 6pm, gimnasio de Cali.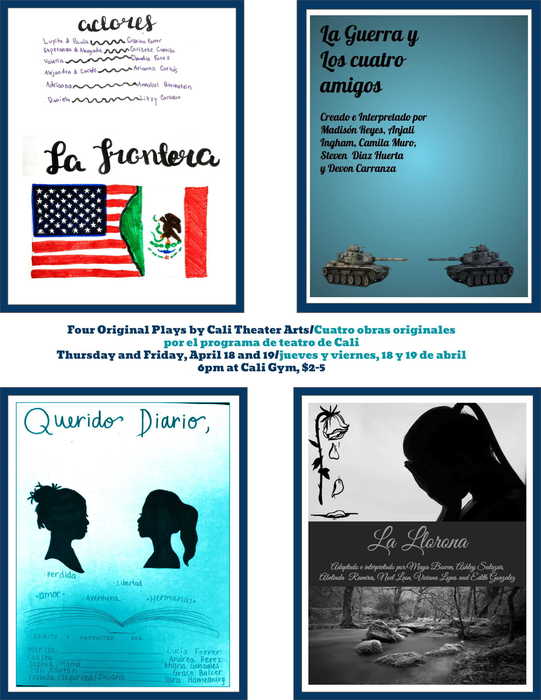 Cali Lost & Found / Objetos Perdidos: Please come and claim your child's lost items by Monday, April 15th. We are running out of room! Por favor venga y reclame los objetos perdidos a más tardar el lunes 15 de abril. ¡No podemos guardar tantas cosas!
https://5il.co/781k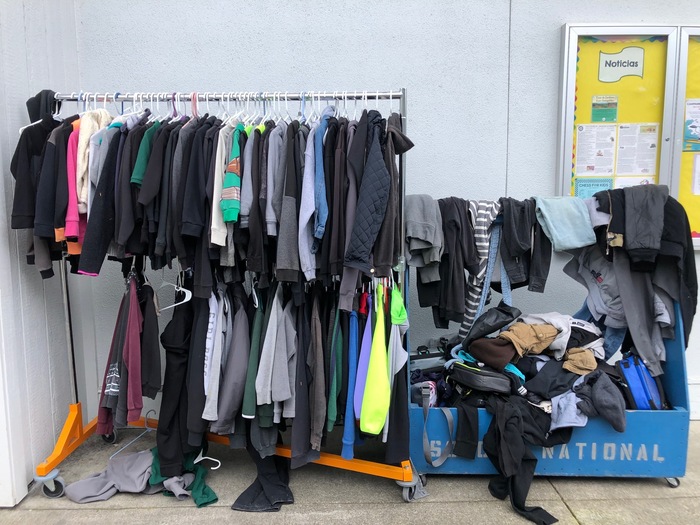 Cali: Please join us for a Parent Meeting on "Beyond Discipline" TOMORROW April 10th, 6-7:30pm, Cali MPR. Acompañenos para una junta informativa para padres sobre Más allá de la disciplina. MAÑANA 10 abril, 6-7:30pm, multiusos. Flyer/volante:
https://5il.co/746q

Cali breakfast: To resolve a timing issue, the cafeteria will close at 8:15am each morning. This gives 10 minutes to eat and get to class by 8:25am. Para estar a tiempo, la cafetería cerrará a las 8:15am cada mañana. Esto dará 10 minutos para comer y llegar a clase a las 8:25am.

Cali: Open House was great! Join us this morning for our April PTA meeting. Have a coffee and a treat too! 8:45am, MPR. Escuela Abierta fue muy divertido! Acompáñenos esta mañana en la junta de PTA. Tómese un café o un postre con nosotros a las 8:45am en el multiusos.

Cali: HOY es Escuela Abierta! Para ver el horario de eventos
https://5il.co/74q7
Traiga efectivo para la venta de plantas, postres y uniformes usados. No pierdan las presentaciones de Hip Hop en el gimnasio empezando a las 5:15pm y el arte de los alumnos de Cali allí también.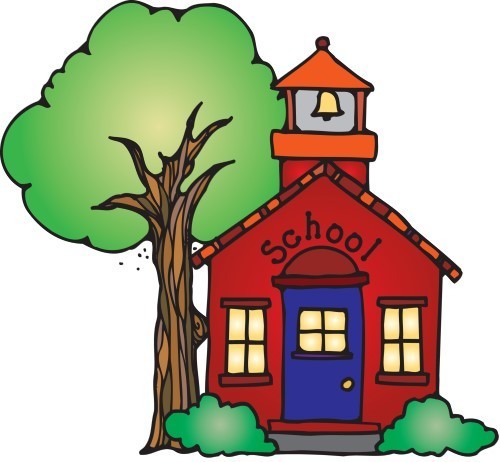 Cali Reminder: Tonight is Open House! Please refer to this for timing
https://5il.co/74q8
Bring some cash for the plant sale, desserts, and used uniforms. Don't miss hip hop in the gym starting at 5:15pm and look for your child's artwork at the Be Smart Showcase there too!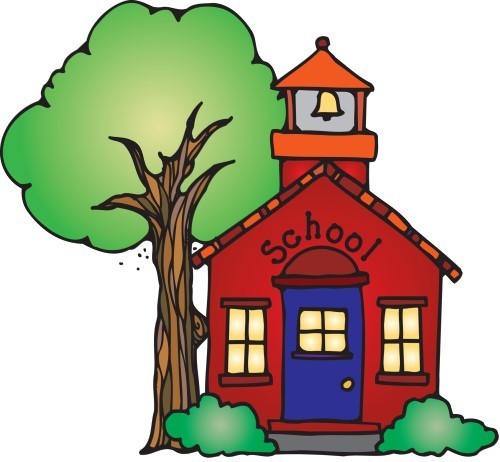 Cali: April newsletter!
https://5il.co/73u7
Volunteers needed tomorrow rm 43, 8:30am to prepare the paper version. El noticiero de abril ya salió!
https://5il.co/73u7
Mañana necesitamos voluntarios para engrapar la versión en papel, 8:30am salón 43.

Cali mañana, 3 abril: el Reto de la Zapatilla Verde, se deben entregar los diseños de Move-a-thon, la recaudación de fondos de Zumba 6pm, y se necesitan voluntarios para el noticiero y en la feria del libro. El calendario tiene los detalles:
http://calicalmecac.org/calendar

Cali tomorrow, 4/3: The Green Sneaker Challenge starts, Move-a-thon designs are due, Zumba fundraiser for a Cali student 6pm, and volunteers are needed for the newsletter and at our book fair. Need details? See our calendar:
http://calicalmecac.org/calendar

Cali: Tomorrow is Garden Work Day 9am-12pm, bring gloves. Students may turn in designs for the Move-a-thon t-shirts until April 3 | Mañana trabajaremos en los jardines 9-12pm, traiga guantes. Niños deben entregar diseños para el Move-a-thon para el 3 de abril.
https://5il.co/6weq

Cali: Reminders for tomorrow. Pre-orders for Open House food are due tomorrow.
https://5il.co/70e6
Also, it's free dress day! / Recordatorios para mañana. Entregue su pedido de comida para la noche de Escuela Abierta
https://5il.co/70e6
También es un día de vestirse libremente.

Cali: ZUMBA Fundraiser April 3, 6-8pm, gym. Sug. $10 A Cali student was hurt last week and his mom has had to stop working to care for him. ZUMBA 3 abril, 6-8pm, gimnasio, $10 sugerido. Un niño de Cali se dañó la semana pasada y su mamá tuvo que dejar de trabajar para cuidarle.