Events & Volunteering! Nov 18-22
Liz Lockett
Saturday, November 16, 2019
November 18-20, Monday through Wednesday: Assist the nurses with Vision & Hearing testing for kinder and 2nd grade. We help mark off names, go to classrooms to get students, and keep the students quiet as they wait their turn. Sign up here
18-20 de noviembre, lunes a miércoles: Ayudar a las enfermeras con los exámenes de visión y oídos en los grados kinder y 2do. Los voluntarios ayudamos con tachar los nombres, llevar a los estudiantes al salón y mantener el silencio en el área de espera. Inscríbase aquí.

---
November 20, Wednesday, 8:30-9:30am: Help staple envelopes to letters in room 43. Please sign in in the office before coming over. Your young children welcome in room 43 while you work.
20 de noviembre, miércoles, 8:30-9:30am: Ayudar a engrapar sobres a unas cartas en el salón de voluntarios (43). Por favor, firme en la oficina antes de pasar. Está bien traer a sus niños menores al salón 43 mientras trabaja.

---
November 20, Wednesday, 6pm: Zumba at Cali! This event is a fundraiser to assist a Cali family that is struggling after the fires. Suggested minimum donation $10. Kids are free.
20 de noviembre, miércoles, 6pm: Zumba en Cali! Este evento es una recaudación de fondos para ayudar a una familia de Cali que está luchando después de los incendios. Donación mínima sugerida $10. Los niños son gratis.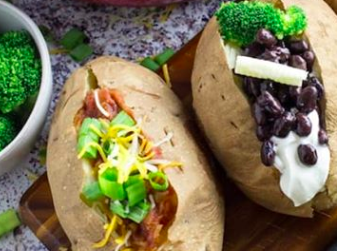 ---
November 21, Thursday: Staff Appreciation Lunch by Cali PTA and you! Bring food and/or spend some time arranging and cleaning up the food. We just got real dishes instead of paper plates. There will be dishes to wash! Sign up here for food or helping during the day 21 de

noviembre, jueves: Almuerzo de aprecio para los empleados de Cali hecho por Cali PTA y usted! Traiga comida y / o pase un tiempo arreglando la comida o limpiando. Acabamos de recibir platos cerámicos en lugar de platos de papel. Habrá platos para lavar! Regístrese aquí para hacer comida o ayudar durante el día
---
November 22, Friday, 6-8pm: Be a parent chaperone at the dance for 6th-8th graders. Please email Maestra Mendoza-Torres at gmendoza@wusd.org.

22 de noviembre, viernes, 6-8pm: Sea un padre acompañante en el baile para alumnos de 6º a 8º grado. Envíe un correo electrónico a Maestra Mendoza-Torres a gmendoza@wusd.org.
---
Further out...Career Day!
Sign up to tell the 6th-8th graders about your profession on Career Day on December 20th! Take a look at this flyer.
Más adelante...¡Día de la carrera!
¡Inscríbase para contarles a los alumnos de 6to a 8vo grado sobre su profesión el día de la carrera el 20 de diciembre! Echa un vistazo a este volante.