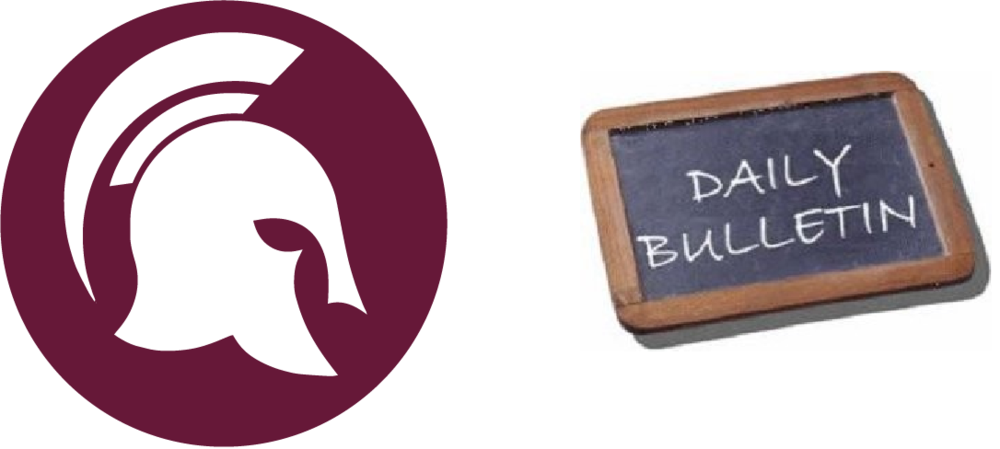 Daily Announcements
Madeline Cleaver
Thursday, April 25, 2019
Attention all 6th graders: If you would like to apply for Honors English for 7th grade, please see Ms. Coursey in room E102 for an application. Applications are due today!!!
Congratulations 6th Grade basketball players on a great season!! Please return your uniform to Ms. Nichols ASAP. Thank you!
Attention 8th grade Check in/Check out students! Check in/Check out will end on Friday May 3rd. The last day for any forms will be accepted is Monday May 6th.
Open house pop-up dinner. On Tuesday, April 30th the Culinary Club will be hosting a pop-up dinner to raise money for this amazing program. Presale tickets available until Saturday, April 27th. Price is $9 pre-sale and $10 at the door. Limited tickets available so reserve your today!! https://wms-store.myschoolcent...
The Scholastic Book Fair is coming! The Spring Scholastic Book Fair is coming to Windsor Middle School next week, April 29th - May 3rd. Open hours are during Lunch, after school, and during Open House. Stop in to the WMS Library next week to see the large selection of books at the Spring Scholastic Book Fair.
6th and 7th graders - If you are interested in being in Leadership next year, Ms. Corr and Mr. Williams will be having an informational meeting today during Flex in E-1-07
The 8th grade luau and BBQ will be on Friday, May 17th from 6-8 PM. It is free! More information to come
8th grade students- are you interested in playing in the student vs staff basketball game? 8th grade students will be competing against WMS staff on Friday, May 17th during flex. Any 8th grader can sign up with Ms. Corr in E-107 by Friday, May 3rd. Everyone is invited to come cheer on the 8th graders or the staff.